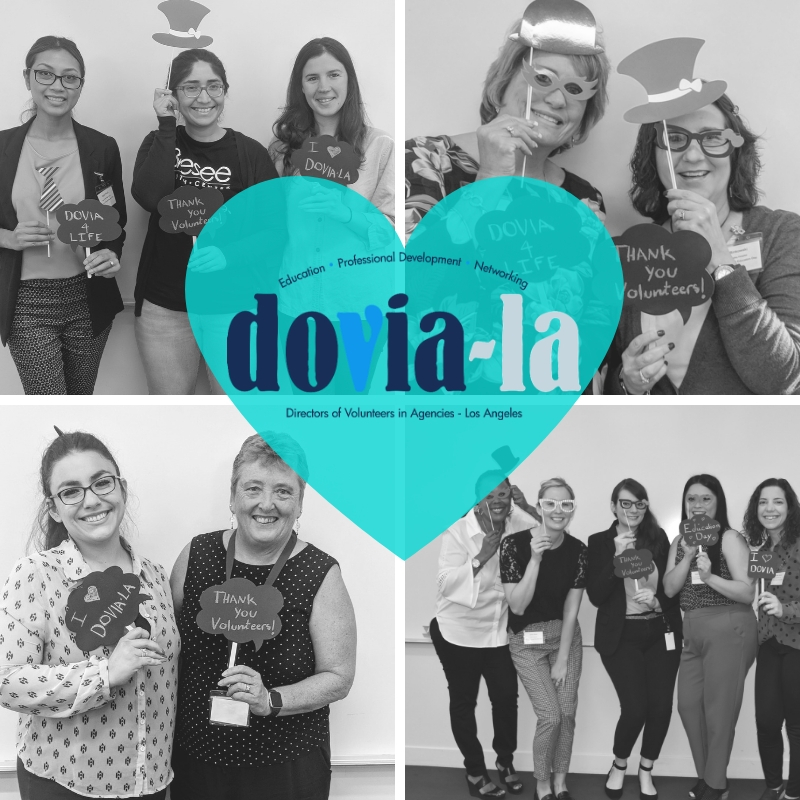 Connect Volunteer Professionals in the Los Angeles Area
New to the field of volunteer management or looking to meet others in the field for advice? DOVIA-LA is the connector for volunteer engagement professionals across the Greater Los Angeles Area.
Provide Training for Members and Guests
We hold six in-person training meetings each year which include workshops from experts and an annual conference! A full day retreat each October which features top-notch presentations, resources, networking and professional development opportunities.
Provide Professional Development Opportunities
DOVIA-LA has a Board of Directors, committee and special project opportunities for members to gain experience – boost your leadership skills and enhance your resume!
Connect to Expand Our Capacities
Learn best practices locally and across the nation while sharing resources with other members and organizations so you don't have to 'reinvent the wheel.' Sharing knowledge, we can accomplish more for our organizations' missions.
Sign Up For Monthly Newsletters!
We will use this information to share our monthly newsletters and event opportunities. We promise to never share your information with any other entities.